中国からこんにちは〜〜!
にーーーーーーはおーーーーー!
你好!!你好吗!!
私たちはとあるお仕事にて中国にやってきております。2.3年ぶりの中国?かな?以前は上海に行きましたが今回は北京に来ております〜〜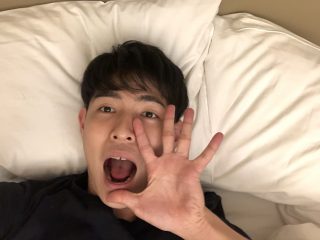 なかなか電波も繋がらないのでSNSの更新ははかどらないです。笑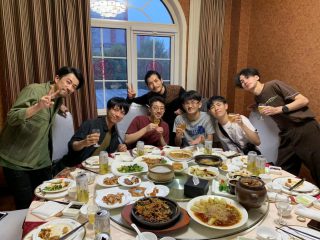 到着の夜は遅かったので食べれませんでしたが、昨晩はバッチリ地元の料理を沢山頂きましたっ!
海外とかの楽しみは何と言ってもご飯ですよね〜〜
個人的には海老の入った焼きビーフンが最高に美味しかったです、、、
地元北京のビールも飲みましたが、白ビールみたいな感じで飲みやすかったです!白酒はちょっと怖いですがいる間にチャレンジしてみたいなぁと思っています。9月にはタイにも行くので、ぜひタイのオススメ料理も教えてくださいね!
.
静永紘介
.
Hi there! From China!
你好!!你好吗!!
We're now at China for a project, for me the last time was to Shanghai about 2years ago, it's first time in Beijing!! Hoooo!
However the internet connection is terrible…
Some SNS are not available to access from Chinese server, sorry for not posting infos.
Well, the night we arrived was too late for having dinner "dinner", but the last night we made it!! Real n local Chinese food… how great to have chance when we go around overseas, don't ya think so?
Especially I loved stir fried rice noodles with shrimp… Of course we tried local beer, that was great as well! I hope I can try 白酒 which is one of the Chinese spirits(very strong alcohol).
I'm very thankful if you guys have any recommendations to eat in Bangkok, Thailand too! Be ready Thais for the Japan Expo!
Kosuke Shizunaga